Dove Totem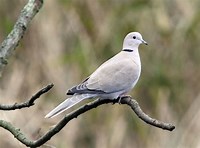 Animal Totems
Dove
People with this totem have a firm understanding on what life is all about,
respecting and caring also supportive for the friends that that they make along the way.
Folk with this totem don't tend to worry too much about the future because they know
it will all work out in the end.
The dove is a totem that will help assist with maternal instincts, and will assist in bringing about
connections to the divine feminine and also bringing in feelings of peacefulness into regular life too.
Doves are well-known for wisdom and guidance, and people with dove as their totem animal
will find that their journey will last a lifetime because dove has so much to offer them in their paths.
The dove is a symbol of universal peace and often is a sign for when one wishes to have a truce,
if dove is your totem animal then you know what awaits you when you open your heart fully to giving and receiving.